Golden Retrievers Puppies
Discover Golden Meadows Retrievers – California's renowned breeder of top-quality Golden Retrievers and Vizslas puppies. Our puppies come with a three-year health guarantee and early socialization training, ensuring you get a loving, healthy addition to your family. Explore our professional training programs tailored for every puppy we breed.
Welcome to the Golden Meadows Family
Bring home a new addition to your family from one of the best, most responsible, and most reputable Golden Retriever and Vizsla breeders in the United States. Nestled in Central Ventura County, California, Golden Meadows has a very select, well-planned, top flight Golden Retriever and Vizsla dog breeding program. All of our dogs come from excellent pedigrees with champion bloodlines, sweet temperaments, and outstanding looks.
Golden Meadows has been breeding top-quality Golden Retriever puppies for more than 25 years, and Vizsla puppies for nearly 20. We're an American Kennel Club (AKC) Breeder of Merit and show our Golden Retrievers and Vizslas in both AKC and IABCA conformation shows. Golden Meadows is also a member of the Golden Retriever Club of America, the International All Breed Canine Association of America, and Golden Retriever Klubben (Sweden).
As a top Golden Retriever and Vizsla breeder in California, we specialize in training puppies starting at seven weeks old. Many of our Golden Retrievers have become working therapy and service dogs. They also make amazing family dogs! Besides our high-quality Golden Retrievers and Vizslas, we have imported several English Cream (or "British" or "White") Golden Retrievers from Europe.
Ready to find your dream puppy at Golden Meadows? Fill out our Puppy Info Request form to help us match your family with the perfect dog!
Our Golden Retriever and Vizsla Puppies
Golden Meadows stands out as one of the best and most reputable Golden Retriever breeders in California and the country for our commitment to the highest quality. All of our Golden Retriever puppies and Vizsla puppies come with up to a three-year health guarantee against genetic hip, heart, and eye defects.
From day one, we surround our dogs with love and attention, focusing on early socialization skills and training. Our dedicated team socializes our pups from birth to help ensure that you get the sweetest addition to your family. Professional dog training programs are available for any puppy purchased from Golden Meadows Kennel.
At Golden Meadows, we specialize in matching the right Golden Retriever or Vizsla puppy to your home based on your family, lifestyle, and activities. We are with our puppies from birth and know their personalities, activity level, and unique quirks. Matching the right dog to a family involves more than picking a puppy at random. Let the Golden Meadows team choose that special pup for you.
Our matching process ensures that we can select the best puppy for your family. Here's how it works:
Complete our Puppy Info Request form online with as much detail as possible, including a little bit about you and your family, your leisure activities, and what you're looking for in a puppy.
We'll email you information on either new arrivals or upcoming litters, then work to match you to a litter that would be a good fit for your home and lifestyle.
At seven weeks, we'll evaluate the litter and match a puppy to your home based on the puppy's temperament, disposition, activity level, and pack placement.
Golden Meadows brings more than 25 years of experience to breeding top-quality Golden Retrievers and Vizslas. If you're looking for a Golden Retriever and Vizsla breeder on the West Coast, discover what makes Golden Meadows so exceptional:
Top Golden Retriever and Vizsla Breeder in Southern California
Find your ideal Golden Retriever or Vizsla puppy in southern California. Golden Meadows Kennel is about a one-hour drive from most of Los Angeles County and Orange County, and about 45 minutes from Santa Barbara. We also serve residents of San Francisco. We are in a very rural area in the middle of 100 acres of active farming, at the end of a gravel road. Please drive carefully (15 mph) to avoid hitting our dogs, workers, or any farm equipment.
Our pups have appeared in a few commercials – check them out!
Our Blog's Latest News & Articles
Your go-to resource for insightful articles and posts on all things Golden Retriever and Vizsla – learn, engage, and become part of our growing community.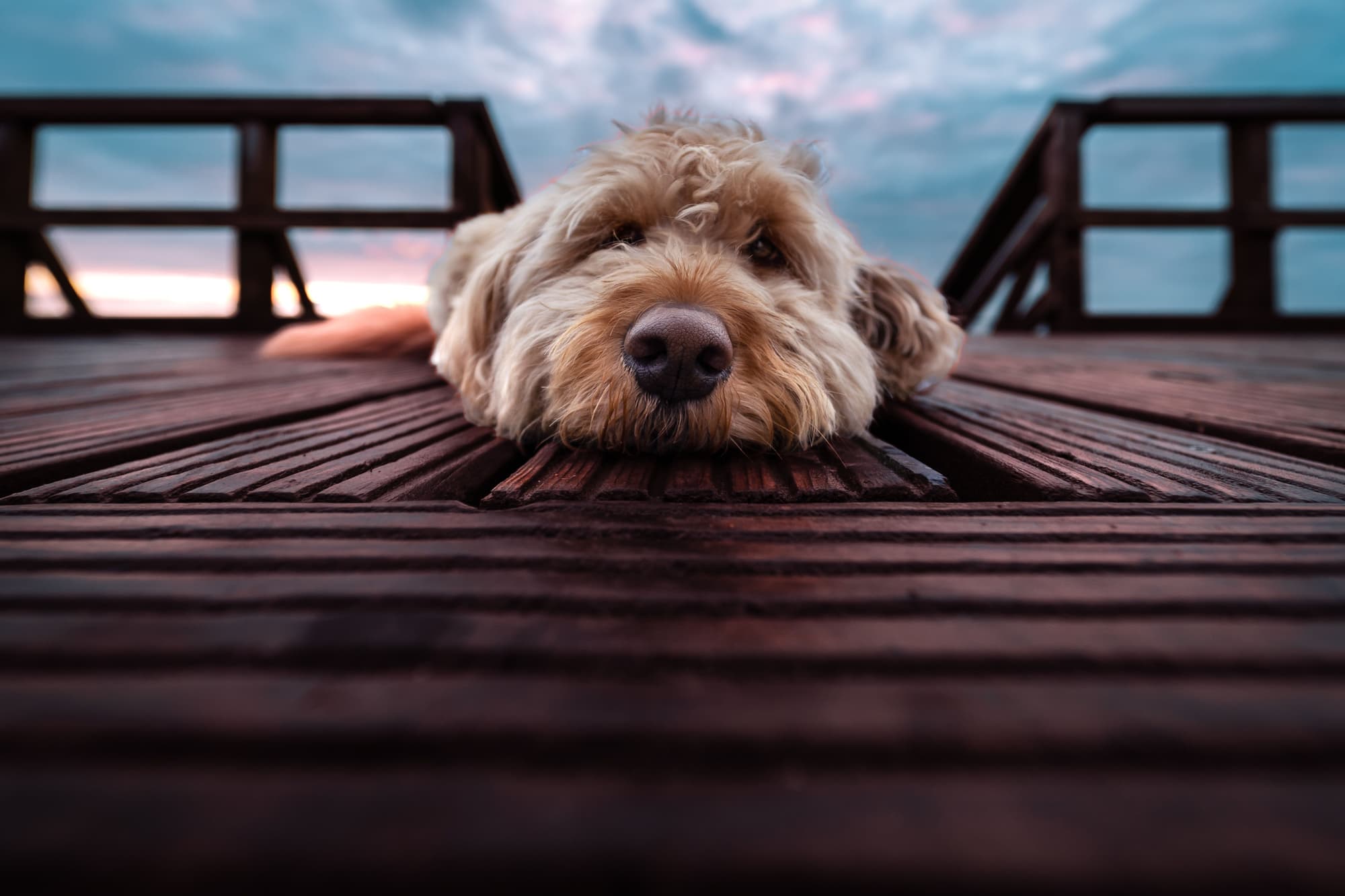 Deciding between a Golden Retriever and a Goldendoodle can be...